Lifestyle vlogger Jordan Cheyenne posted a tearful YouTube video from her car updating her 538,000 subscribers on Rosie, the family puppy, as her eight-year-old son sat sobbing in the passenger seat. The dog was battling canine parvovirus, a frequently fatal disease.
After asking for prayers, Cheyenne signed off her September 8 video: "I love you guys. Bye."
Or so she thought. The camera kept rolling as the influencer instructed her son to look more upset for the video's thumbnail. "Act like you're crying," she says, demonstrating an anguished expression. The boy replies: "But Mom, I'm actually crying."
The video quickly went viral, prompting a flood of outraged comments ranging from concerned to vicious. Cheyenne said she received death threats, as well as messages about her child that were "so past the level of cyberbullying and harassment."
This troubling episode renewed the debate about using children for online content, a money-spinning move for many influencers and the platforms that host them—YouTube being the most popular—but one fraught with ethical pitfalls and few legal protections for minors.
Cheyenne did not respond to Newsweek's request for comment. But following the immense backlash, she issued several apologies, including to her son, and announced she would stop involving her child in future videos and take a break from YouTube to focus on his mental health.
"I am disappointed in myself that in that moment I prioritized the YouTube, the thumbnail, the acting over [my son's] genuine emotions," she said during an appearance on The Dad Challenge Podcast.
A child's presence in YouTube videos can rake in considerable profits: In 2019, the Pew Research Center found videos with children who appear to be under the age of 13 received three times as many views as other videos. Nine-year-old Ryan Kaji, star of the Ryan's World YouTube channel, topped Forbes' 2020 list of highest-paid YouTubers, estimated to have netted $29.5 million from his content and product lines.
But in a social media ecosystem where child welfare remains an ongoing problem, YouTuber parents—whose activity ranges from extensively vlogging their children's days to casually divulging details about their kids' personal lives—are a cause for concern.
These parents operate in an expanding and virtually unregulated niche of the wider influencer industry, though Newsweek has learned of one New York lawmaker's initiative to bring the children under the protection of state law, at least.
"Sharenting" has now become an increasingly professionalized business in which influencer parents and kids across a host of platforms can amass millions of online followers and land lucrative sponsorships.
Some family influencers get paid by brands for endorsing their products or sell their own branded merchandise directly to viewers. Many more earn income via Google's AdSense program (Google owns YouTube). YouTubers can opt to let AdSense pick relevant ads from a pool and put those ads on before their videos. Google shares the ad revenue with the poster and the more viewers that click on the ad, the more the content creator gets paid.
The pursuit of internet fame and dollars may pose serious potential dangers to the kids who appear in popular parenting vlogs and other family social media. A look at Twitter, Reddit or the comments section of almost any major platform proves the internet is often a very ugly place.
And while the business of family social media is big and growing, there are few meaningful safeguards for kids' privacy and safety, both from media companies like YouTube and from existing law. All of that has experts on children's rights and development worried.
"In many cases, the kids who wind up in 'commercial sharenting' are too young to understand what's going on or to give any type of consent or knowing involvement," said Leah Plunkett, assistant dean for learning experience and technology at Harvard Law School and author of Sharenthood: Why We Should Think Before We Talk About Our Kids Online (MIT Press, 2019).
"If there is content going out about them when they're three years old that they may be pretty uncomfortable with when they are 13, that content is not going to go away.
"Additionally, for kids whose parents do not have a good sense of boundaries and of appropriateness, sometimes the commercially sharented content can be pretty uncomfortable or even, in more extreme cases, constitute more abuse or neglect."
A prominent case saw Maryland couple Mike and Heather Martin, who ran the infamous DaddyOFive channel, lose custody of two of their five kids and end up sentenced to probation for child neglect. The Martins' content involved inflicting emotional torment onto the children under the guise of "pranking."
In one, the Martins falsely accuse their two sons of having made a mess by spilling ink, screaming and swearing at them while the children cry and plead with their parents. In another, Mike Martin taunts his distressed young son, then shoves him into a bookcase as the boy tries to rush past his father.
Their channel had more than 700,000 subscribers and their videos were watched millions of times. The Martins subsequently took the videos down and issued public apologies, but also said they were just an act. "We were going for shock value," Heather Martin told a local TV station. "What you see on our YouTube channel is not a reflection of who we are. It's not. It's a character. It was a show. A bad show. But it was a show."
Last year, family vloggers Myka and James Stauffer gave up a four-year-old autistic Chinese child they had adopted to another family, saying they could not care for him properly. They had already thoroughly documented and monetized their three years with the boy, including posting videos of his adoption process, medical issues, and meltdowns. In one video, the child could be seen with duct-tape on his thumb to prevent him from sucking it.
In 2020, the Stauffers had about a million subscribers on two YouTube channels. Major brands that had sponsored Myka Stauffer—including Playtex Baby, Suave, Fabletics, Chili's, Danimals and Big Lots—ended up severing ties with her.
Beyond accusations of neglect or abuse, the mere practice of tracing an extensive digital footprint for kids can cost them their development, safety, and future. And when the grown-ups are mired in controversy, characteristic online pile-ons also target their children, who are often fashioned as bludgeoning tools to bash their own parents.
Whether internet-famous parents share invasive tidbits or go viral for the wrong reasons, children are left to suffer the consequences of actions from the adults who are meant to protect them.
A Family's Self-Exposure
While critics have zeroed in on parent vloggers, the scrutiny also percolated to mukbangs, a subset of social media content in which users film themselves eating. Mukbang-themed YouTube videos, some of which include children, do not typically conjure uncomfortable looks into household tribulations.
But in broadcasting questionable interactions between bites, a Memphis couple has drawn the curtains into their private family life—including details surrounding their young son.
SongByrd ASMR and SongByrd's Eating Show—channels run by Chrystal Cackler and her husband Charles "Chuck" Cackler—were once known for videos deemed wholesome, in no small part thanks to their son's occasional appearances. At the time of writing, each channel boasted 277,000 and 66,200 subscribers, respectively.
A Reddit forum created in August 2020 sought to unravel that image. From fault-finding observations to abject cruelty, the r/songbyrdASMR subreddit has been a driving force for vitriol against the Cacklers. In "hate-watching" SongByrd content, users have also unearthed clips ripe for relentless probing of their family dynamics. (The subreddit's moderators made the forum private and inaccessible in September, without explanation. It was made public again in October.)
During one now-removed video in which she enjoyed waffles with her son, Chrystal Cackler shared her "stressful" marital issues with Chuck, who she said was staying at his parents' house. The child drank from his sippy cup and distractedly fiddled with his hands right next to her.
"I'm not sure if he's coming back home today," Cackler said. "If he does, he does, if he don't, he don't. That's fine with me."
In another statement critics latched onto, Cackler said they "don't usually have [our son] on the weekends" and that "he hasn't been home very much in the last week or two," fuelling online rumors that the couple was shirking their responsibilities to the child.
In August, unidentified YouTube users released voice messages from a WhatsApp group chat with a woman purporting to be Chrystal Cackler's maternal aunt.
The woman demanded the couple put an end to their YouTube career, accusing them of neglecting their child and failing to act upon online threats against him. She also made lurid claims about Chrystal Cackler's personal history.
Chrystal Cackler had previously mentioned a "debate" with her in-laws over the child's presence on her channel.
"My in-laws sort of have, like, some reservations about him being online and all that, but I'm hoping in the near future they'll change their mind," Cackler said during a mac and cheese mukbang. "My husband and I are more than willing to have him featured in some videos."
The couple did eventually stop including the child in their content, citing safety concerns. Yet the boy's absence hadn't deterred his parents from volunteering intimate information about him before, such as divulging that his unplanned conception had caused their premature engagement.
The Cacklers have not publicly addressed the recently surfaced allegations of child neglect, nor have they responded to Newsweek's requests for comment.
They have since wiped their channels clean of any trace of their son, which has only aggravated the speculation by their online haters. Despite the Reddit-borne firestorm, some of it centered on their child, the couple has carried on with their prolific video output.
All of this private personal information, freely disclosed to an unforgiving internet, may backfire on the most vulnerable member of the Cackler trio, who has little agency over his digital presence in the eyes of the law.
Amy Cooper—community resilience manager at The Family Center, a Tennessee-based non-profit focused on breaking familial cycles of trauma—predicts such oversharing could inflict long term damage on a child.
As a parent, Cooper finds the potential fallout from such content to be "terrifying." As a professional, she said it is "mind blowing" that some adults can be so "short-sighted" in their decisions.
"If someone decides they don't like him in fourth grade and they decide to look him up and they find all of these pictures and videos and comments and threats, I feel like it's going to be something that kind of rears its head over his lifetime," Cooper told Newsweek.
"Because nothing on the internet goes away… Employers do look people up, and colleges, they do look people up and see what their background is. And the idea of creating such a long, such a deep internet history of your own child, I don't know why you would do it."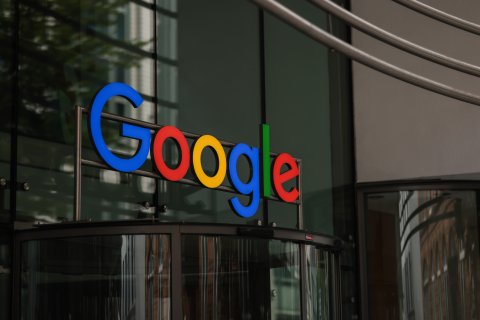 Over-sharenting?
There is a certain appeal to YouTube family channels' sharenting. Parents can relate to fellow grown-ups' adventures in raising a family. Children enjoy videos of other kids doing fun stuff, such as unboxing Christmas presents or swimming in orbeez-filled pools.
In showcasing their own families, however, influencer parents compile indelible digital archives that could follow their children into adulthood. Many kids have seen their online presence cemented before they learned how to speak or read.
Some vloggers' children were in the public eye even prior to their birth, eventually welcomed into the world by their parents and millions of internet strangers.
A particular point of contention is influencer parents' ease with filming their children during sensitive moments in their lives. What critics see as a lack of boundaries, family channels defend as authentic looks into the unglamorous ebbs and flows of parenting.
The Yawi Vlogs channel—starring Sarah and Johnny Tanner along with their seven children—has 1.48 million subscribers and engendered some criticism for puberty-themed content.
In one video, the couple's tween daughter could be seen fully dressed on the edge of a bathtub as her parents shaved her legs in an effort to teach her how to do it herself.
For another vlog, the family took the same young girl shopping for her first bra. The video was titled "Becoming a Woman! I'm 11 and It FINALLY HAPPENED!" with a thumbnail featuring the child holding hangers with bras on them.
The Tanners have not responded to Newsweek's requests for comment, though the shaving video was subsequently made private.
When influencer parents' child-rearing tactics elicit scandal, their children can become targets for online hate. 8 Passengers, a channel boasting 2.38 million subscribers, follows Utah-based couple Ruby and Kevin Franke and their six children.
In one video that stirred backlash, the couple's then 15-year-old son spoke of his bedroom being "taken away" for seven months as punishment for pranking his brother, which led him to sleep on a beanbag.
On another occasion, Ruby Franke filmed herself reacting to a message from a teacher asking her to bring food for her six-year-old daughter after the child forgot to take a packed lunch to school.
"I responded and just said, '[My daughter] is responsible for making her lunches in the morning and she actually told me she did pack a lunch,'" Franke said in the video. "'So the natural outcome is she's just going to need to be hungry.'
"Hopefully, nobody gives her food and nobody steps in and gives her lunch."
Following the wave of outrage that followed, in June 2020, Ruby and Kevin Franke told Business Insider their son opted to sleep on the beanbag despite other options around the house. Of their daughter's lunch, they said she only had two hours left at her school, which was a 45-minute drive from their home.
Nonetheless, the Frankes said widespread accusations of child abuse resulted in death threats against the family and messages encouraging their children to kill themselves. The couple also said they got a visit from Utah's Division of Child and Family services, which resulted in no action against them.
The Frankes did not respond to Newsweek's requests for comment.
Children's Right to Privacy vs. Parents' Right to Share
Under U.S. privacy laws, parents are generally considered gatekeepers of their underage children's private information and consent.
This is reflected in the Family Educational Rights and Privacy Act (FERPA), which protects students' education records, and the Health Insurance Portability and Accountability Act (HIPAA) covering the confidentiality of individuals' health information.
FERPA and HIPAA prohibit third parties from sharing a minor's private information, unless they are granted permission from the child's parents. This presents a conflict when parents decide to publicize their children's personal details online, according to Stacey Steinberg, law professor at the University of Florida and author of Growing Up Shared.
"When parents are the ones disclosing personal information about children, they are both the gatekeepers (tasked with protecting the information) and also the gate openers (the ones who potentially benefit from the disclosure of the child's information)," Steinberg told Newsweek via email.
The enormous pull "both from the lure of profit and the lure of public attention," she added, has created an "underexplored" children's rights issue.
There is a law that tasks parents with protecting their children's digital privacy: The Children's Online Privacy Protection Act (COPPA) of 1998 prohibits websites aimed at kids from collecting information from children under 13 without their parents' consent.
In January 2020, YouTube implemented new COPPA-compliant measures on its platform, which included disabling personalized advertisements and comments on videos that could attract views from children.
This came after parent company Google was fined a record $170 million by the Federal Trade Commission and New York's attorney general, who found the company to have illegally tracked children's viewing histories so as to deploy targeted ads.
The changes dismayed family YouTubers, who said they would take a toll on revenue generated by their content and subsequently disincentivize family-friendly creators. YouTube did not respond to Newsweek's request for comment.
YouTube's Help Center outlines "best practices for content with children," which include securing consent from a minor's parent before putting them in a video. YouTube also urges creators to review local laws and regulations regarding minors' ability to work and financial compensation, as well as ensuring healthy work conditions that do not interfere with their schooling.
But the U.S. lacks comprehensive legal protections explicitly geared towards children featured in their parents' monetized social media content. While California's "Online Eraser" law, for example, permits minors to request their own content be removed by operators of websites or online services, how it might apply to content posted by their own parents remains to be seen.
There are laws designed to protect child performers from being financially exploited. Most famously, California's 1939 Coogan Law, which was passed after child actor Jackie Coogan, star of Charlie Chaplin's The Kid, sued his mother and stepfather for blowing through his earnings. It mandates 15 percent of a child performer's income be deposited in a trust they can access upon reaching adulthood.
As currently written, however, the law does not cover kids earning money from social media.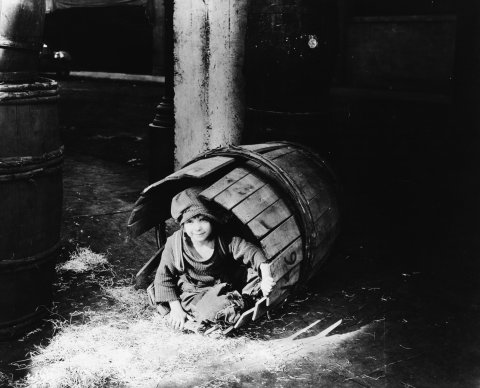 No Safety Net
YouTube's child safety policy bans certain depictions of minors, including any content in which they are sexualized, involved in dangerous acts, subjected to emotional distress, or cyberbullied. In an effort to create a safer space for children to enjoy age-appropriate videos, the YouTube Kids app was launched in 2015.
But according to Dr. Sarah Domoff, "extreme forms" of parental oversharing have left experts concerned. Domoff directs the Family Health Lab at Central Michigan University, a clinic that specializes in helping children and families manage their digital use.
When parents publicly share content that makes a child feel embarrassed or uncomfortable, Domoff warned, such "repeated shaming experiences" can encourage negative self-perception and lower self-esteem in kids. Normalizing the absence of privacy also models dangerous behavior, putting minors at risk for disclosing things online that could ultimately harm them.
"For a child who's developing, they may start internalizing what they see, what they hear, their experience of witnessing what was posted online, as well as the comments that they follow, or the retweeting or the re-sharing of this material," Domoff told Newsweek.
"For children to grow up healthy and happy and secure, they need to have places where they feel like they have their own space, their own private world, their family environment that is unadulterated by consumerism."
Even more worrisome, in the past, pedophile rings have exploited YouTube's recommendation algorithm to seek out content involving children and roamed comment sections of videos featuring kids, leaving lewd responses and exchanging links to child pornography.
"We know for children who experience cyber victimization, that's linked to suicidality, that's linked to depressed mood," Domoff told Newsweek. "And what's so challenging and so damaging about these situations is that you can never fully get rid of online content."
A Path Forward
U.S. lawmakers seeking to enact protections for child influencers could look beyond their borders for some direction. In October 2020, France promulgated a law "aimed at regulating the commercial exploitation of the image of children under the age of 16 on online platforms."
Parents in France must now request permission from an administrative authority to record videos of children under 16 years old for monetary gain.
Another provision in the law requires that once a young social media star's income exceeds a certain threshold, any earnings since then are to be placed in a fund that is blocked until they turn 18.
France's law also ensures minors are granted the "right to erasure" by allowing them to request the deletion of their personal data without their parents' permission.
Kidfluencers in the U.S. could soon benefit from similar protections. In June 2020, New York State Assembly member Linda Rosenthal introduced a bill that would expand the state's labor law to include children who appear in monetized social media videos.
"It just seems like a no-brainer to say, 'Wait a minute, this kid is, like, three or four years old and their lives are being filmed and they have no control over it,'" Rosenthal told Newsweek. "How long are they working? And do they have a normal life at all? Is their whole life being filmed?"
If signed into law, child influencers in New York would be considered performers. They would need to obtain a permit, meet schooling requirements, and have their work hours and conditions regulated. Parents and guardians would be required to establish a trust account for the minors, with a required minimum deposit of 15 percent of the child's gross earnings.
In anticipation of the Assembly's next session beginning in January 2022, Rosenthal said the bill is being refined by way of discussions with experts in child labor law, psychology and privacy.
"We generally think that when something passes in New York state, that often is the impetus or inspiration for other states to follow suit," Rosenthal told Newsweek. "So I expect the same will happen here, which is also why I want to make sure it's the best bill possible."
Until ironclad protections are implemented, children of YouTubers seeking a clean slate or compensation will likely face uphill battles that could unfold in courtrooms.
The family influencer industry remains successful but incendiary, awaiting the flicker of a landmark case or groundbreaking legislation to set the whole thing ablaze.
https://www.newsweek.com/youtube-lets-lawless-lucrative-sharenting-industry-put-kids-mercy-internet-1635112