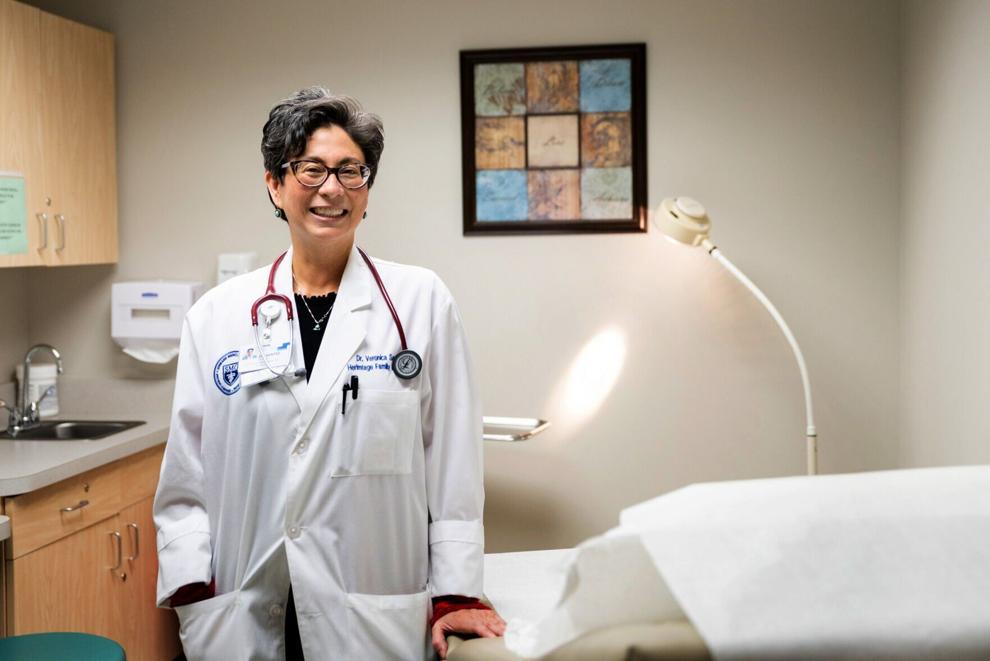 HERMITAGE — As a doctor, a veteran and a mother, Dr. Veronica Santee is able to connect with her patients on multiple levels.
Santee enlisted in the Army through the Health Professionals Scholarship Program and received her medical degree from New York University School of Medicine in 1996. She then completed her family medicine residency at Madigan Army Medicine Center in Fort Lewis, Wash.
Following her residency, Santee spent four years at Fort Polk, La., before the American invasions of Afghanistan in 2001 and Iraq in 2003. During that time, Santee worked with soldiers and their families, from treating injuries to working with children.
"I really got to do a little bit of everything," she said.
Her time at Fort Polk also exposed her to a more-rural setting, an experience that eventually led her to the Mercer County area after several years on active duty and in the reserves.
Santee's current focus is family medicine, in which she is board-certified. With family medicine, Santee can work with everyone from older patients to parents to parents' children.
In some cases, Santee said she can collaborate with other doctors to determine the best treatment for a patient. Other times, she can draw upon her own experience as a mother, such as when patients are concerned their child has a health issue or is developing normally.
"Any time a mother comes in with a concern about their child, it's a concern that I've had at some point," Santee said.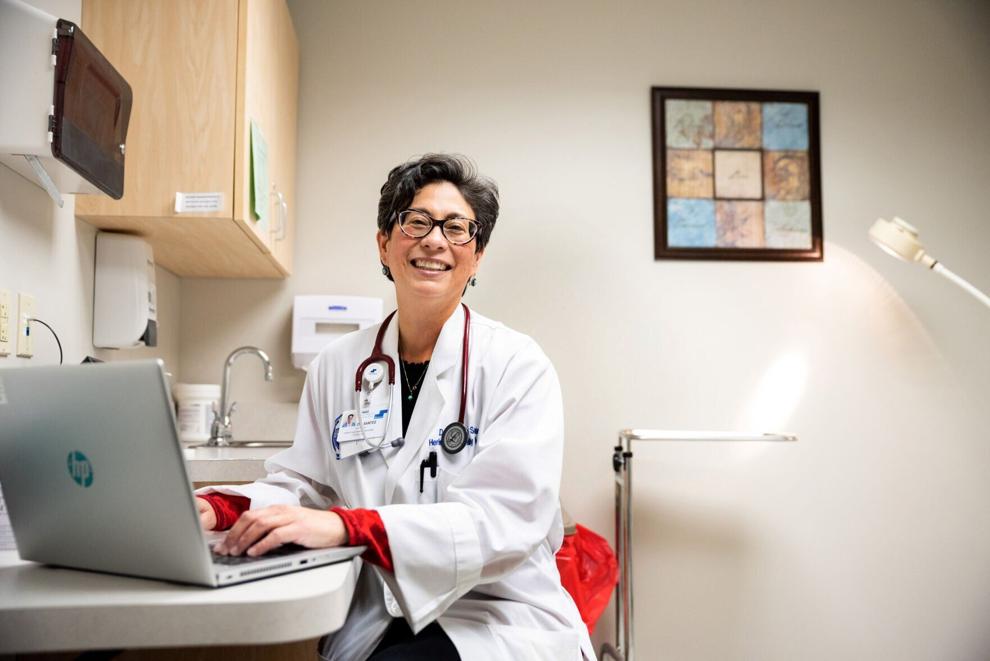 Among Santee's interests are women's health, chronic disease management and weight management.
In terms of women's health, Santee said that some female patients will intentionally put off visiting their doctor. But while men may avoid a doctor's visit because they don't think something is severe enough, women may avoid a doctor's visit for a different reason.
Since women are traditionally the caregivers of the household, Santee said some female patients will put off medical care for themselves because they're busy raising a family or caring for a friend or relative with a health condition.
"It's kind of like, 'I'll take care of myself after I've taken care of this first,'" Santee said.
Attitudes are changing among female patients, as women take a more proactive role in their healthcare. More women are also coming forward with questions or concerns about changes of life, such as menopause, weight gain and fatigue.
In terms of weight management, Santee said a mixture of activity and better eating habits can be beneficial, such as apps that can not only measure a person's calorie intake but also measure calories
Cutting out unhealthier options such as fast food that can be more convenient is another important step, particularly cutting out foods and drinks that are high in high-fructose corn syrup.
"We say stick to the outside of the supermarket, because that's where you'll find the foods like fruits and vegetables," Santee said.
https://www.ncnewsonline.com/news/local_news/mercer-county-doctor-reflects-on-career-offers-health-tips/article_aff4e277-601c-5bcb-83da-e805473d03db.html