Kalen Jackson, Vice Chair and Owner of the Indianapolis Colts
We started planning our announcement, then the pandemic hit. I didn't want to push it…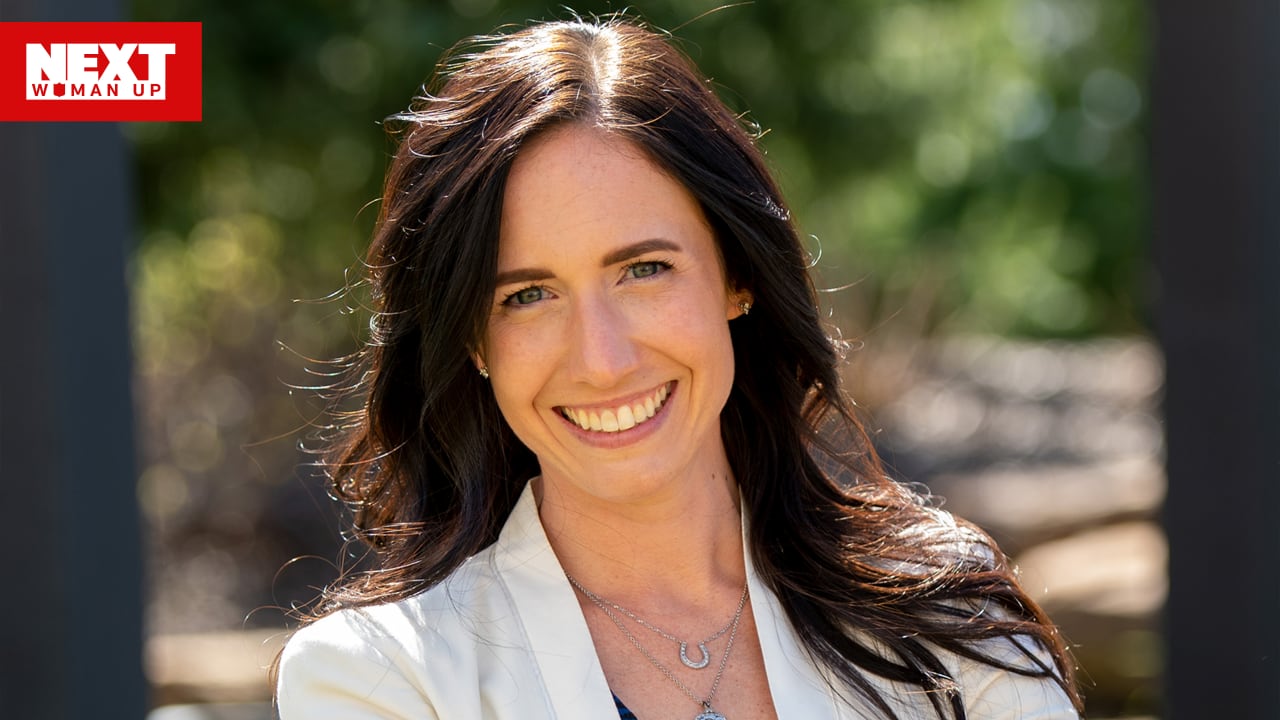 We started planning our announcement, then the pandemic hit. I didn't want to push it off because we felt it was important to launch it. We used the league's My Cause My Cleats initiative during the 2020 season to announce our family's campaign. Then the initial guts of the campaign were born. It wasn't supposed to be a national campaign. It was going to be an internal project and pushed through our social media channels. But when talking about it with my dad and him filming for the launch, he really thought Kicking the Stigma should be much bigger. It was too important to not be.
For the first year, we felt like we were building a house and all living in it, but we've still been able to do so much. Ashley Powell, our director of community relations, and I have been on a crash course in all aspects of mental health since we started. We've taken calls from anyone and everyone who has been interested in what we're doing and thinks they can help or connect us with others. It has naturally led us down this path of finding connections. To date, through our event and as a family, we have given over $10 million to funding mental health services and research, and we've probably done another $5-6 million in public service announcements over a two-year period. We've done so many things in our community but this campaign has hit a nerve in a positive way unlike anything we have ever done. To be able to help and reach so many people through this is life purpose-type work and really inspires us to continue doing it.
My dad has openly struggled with substance abuse disorder and thankfully is in recovery and doing really well, but when you experience that in a public forum, it's different. In a way, this is us owning our story and being the ones to tell it, instead of the story being told about us. It's been healing for me and all of us.
That is great to hear. What's next for you in terms of things you want to accomplish?
I am hopeful that maybe the league can have mental health as a larger initiative like they have done with other causes and impacted so many areas in a positive way — from cancer to the military. We really feel like the NFL could make such an impact by making this an initiative someday. That would be a future goal.
Then overall, our goals are always looking at the best way to keep our fans engaged in unique and innovative ways. In an ever-changing entertainment industry, we constantly have to find new ways to stay relevant.
Who have been some of your greatest mentors? And what advice have they given you?
My dad has always been someone to really remind us of the importance, tradition and value of what we have. Not only in our lives but also the value of what we bring to the community and country. He's always taught us — and I think it's something that can be very difficult, especially at a younger age — to take the long view in the decision-making process. To make sure you step back before making a decision on certain things is so important, and I think that's why the league has been successful for 102 seasons. There are tough seasons and amazing seasons and you can't have one without the other, but the long view has been something our dad has engrained in us. It's how you survive in this league.
I would also say Pete Ward, the Colts' Chief Operating Officer. In my day-to-day role, he is definitely my biggest sounding board. My dad and Pete both have such a wealth of knowledge and remembrance of history, so they have helped shape me and will continue to guide me as I go on this journey.
https://www.nfl.com/news/next-woman-up-kalen-jackson-vice-chair-and-owner-of-the-indianapolis-colts