Production slowdowns in 2020 meant fewer new releases in 2021, but studios have been working hard to bring some of their best catalog material back into print. There are some excellent movie box sets and books that include military themes.
Here's a selection of (mostly) military-themed entertainment with a couple of classic movie options tossed in at the end for variety.
John Wayne Essential 14-Movie Collection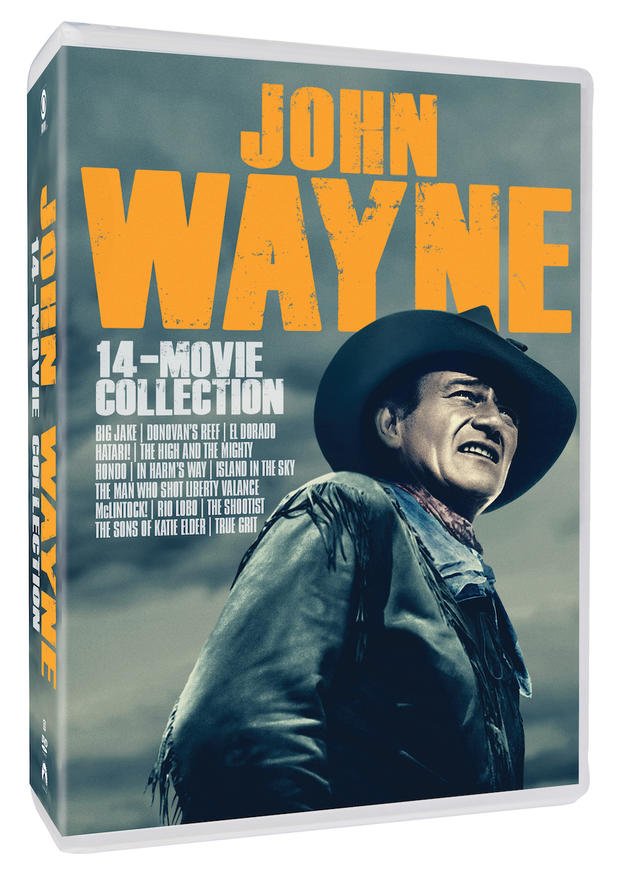 Revisit the career of America's greatest hero in World War II movies while viewing the John Wayne Essential 14-Movie Collection on DVD. The set features Wayne's greatest war picture, "In Harm's Way" (1965).
You also get the five-star classics "The Man Who Shot Liberty Valance" (1962) and the original "True Grit" (1969), for which Wayne won his only competitive Oscar. "The Shootist" (1976) was the Duke's final movie and one of his best.
The rest of the set features some of the best of his post-1950 films, including "Hondo" (1953), "Island in the Sky" (1953), "The High and the Mighty" (1954), "Hatari!" (1962), "Donovan's Reef" (1963), "McLintock!" (1963), "The Sons of Katie Elder" (1965), "El Dorado" (1966), "Rio Lobo" (1970) and "Big Jake" (1971).
Related: John Wayne World War II Movies, Ranked
Indiana Jones 4-Movie Collection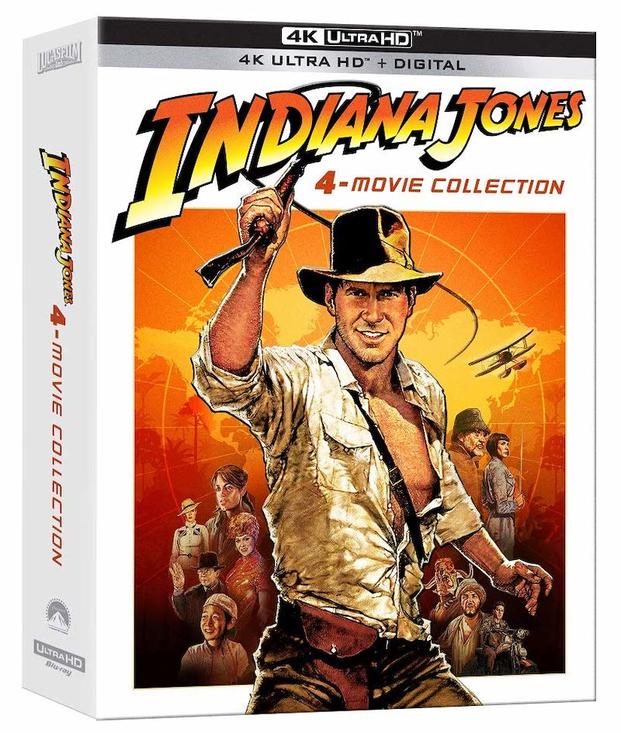 Indiana Jones creator George Lucas and director Steven Spielberg understood that the greatest movie villains are all Nazis, and they use them as the bad guys to great effect in "Raiders of the Lost Ark" (1981) and "Indiana Jones and the Last Crusade" (1989). Both movies are included in the Indiana Jones 4-Movie Collection, which features 4K UHD remasters of the four movies released so far in the series.
The digital versions of the movies are now also available to stream in 4K, but these versions are essential if you've got the 4K disc player and a good 4K television. Harrison Ford is set to return for a fifth movie in 2023, but neither Lucas nor Spielberg will be writing or directing the next one. These are the originals, even if the fourth one may not be as good as the first three.
Related: 8 of the Most Evil Nazi Movie Villains
The Ultimate Richard Pryor Collection: Uncensored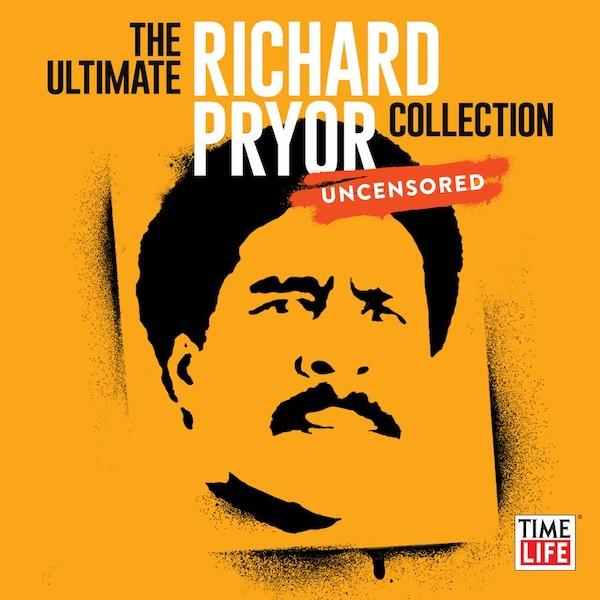 Army veteran Richard Pryor was a man who followed his own instincts for most of his wild life and career, but those tendencies that made him such a success in show business proved to be kind of a problem during his military service.
The new Time Life DVD set "The Ultimate Richard Pryor Collection: Uncensored" follows his post-military career in a box that includes all of his concert films, a slew of television shows and appearances and his autobiographical feature, "Jo Jo Dancer, Your Life is Calling." There's enough entertainment here to keep a Pryor fan busy for months.
Related: How the Army Turned Richard Pryor from a 'Truck Driver' into an 'Actor'
Five Decembers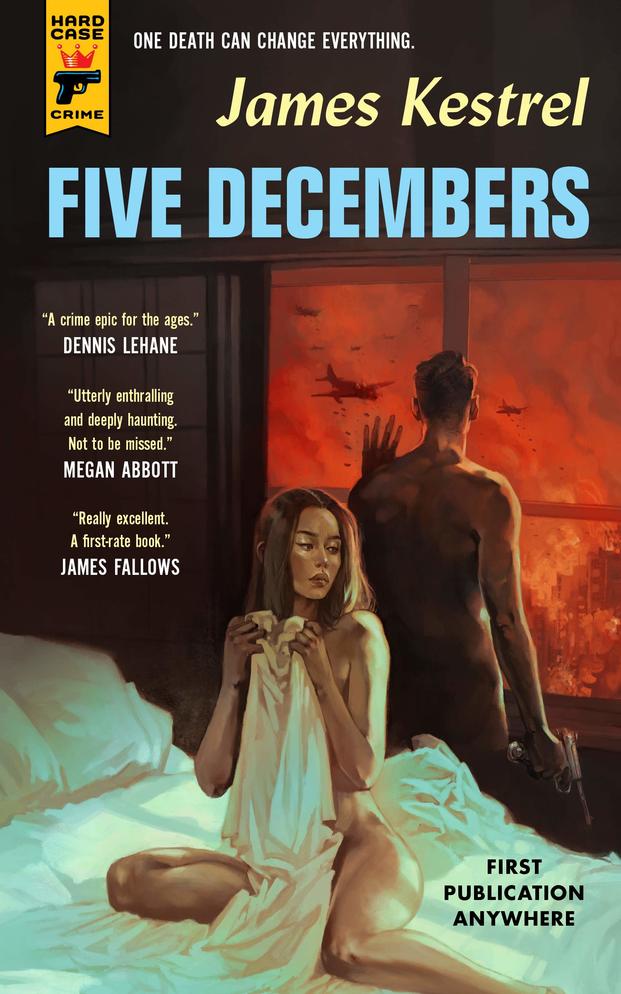 James Kestrel's ace crime novel, "Five Decembers," follows Honolulu detective Joe McGrady as he tries to solve a murder committed at Thanksgiving 1941. As he follows the trail to Hong Kong, the Japanese attack Pearl Harbor on Dec. 7, and McGrady is trapped behind enemy lines.
The novel follows his quest to survive the war and desire to return home to Hawaii to solve the case. "Five Decembers" is a great World War II novel that just so happens to exist in the detective genre. It's a winner for anyone with an interest in the War in the Pacific.
Related: In 'Five Decembers,' One Cop Won't Let WWII Stop Him from Solving the Crime
Columbia Classics: 4K Ultra HD Collection Volume 2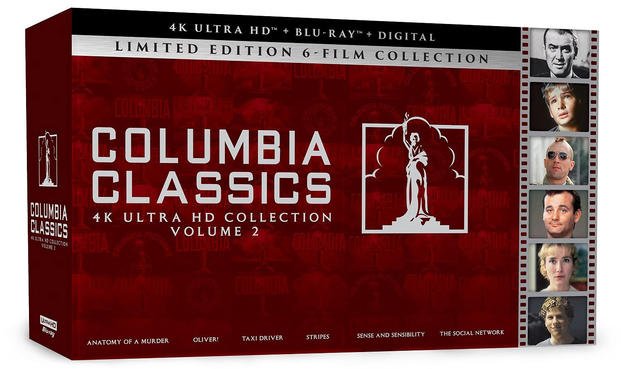 Sony is reissuing classics from its catalog in elaborate box sets, and it just so happens that the Columbia Classics: 4K Ultra HD Collection Volume 2 includes the funniest military comedy of all time.
That would be "Stripes" (1981), starring Bill Murray, Harold Ramis and John Candy as a group of smart-ass recruits who manage to whip themselves into shape while maintaining their less-than-obedient attitudes.
The other five movies in the box are Best Picture Oscar nominee "Anatomy of a Murder" (1959) starring WWII hero Jimmy Stewart, Best Picture Oscar winner "Oliver!" (1968), Best Picture Oscar nominee "Sense and Sensibility" (1995), Best Picture Oscar nominee "Taxi Driver" (1976) and Best Picture Oscar nominee "The Social Network" (2010).
"Stripes," of course, was nominated for zero Oscars, yet more evidence that Hollywood can't always spot a classic. This collection's movies (awards nominations aside) are a widely varied group, with only overall quality to tie them together.
Star Trek: The Original 4-Movie Collection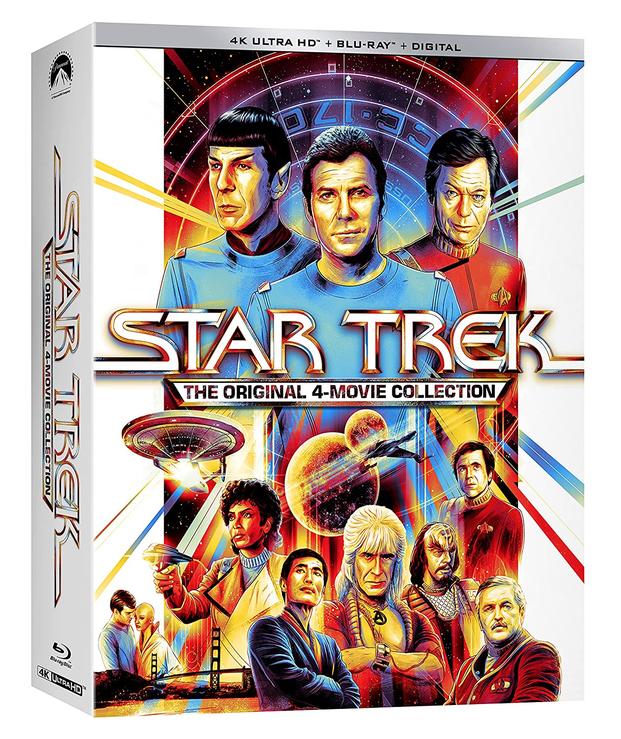 Capt. James Tiberius Kirk is one of the most inspirational military leaders of our time, even if he's totally fictional and doesn't have all that much in common with the actual leaders we serve in real life.
That hasn't stopped "Star Trek" from enjoying decades of popularity. In recognition of the Star Trek universe's 55th anniversary, the first four theatrical movies have been released on 4K UHD for the first time in "Star Trek: The Original 4-Movie Collection."
Made starting a decade after the original series was canceled, the movies may feature graying actors with shaggy wigs, but they've held up remarkably well over the decades. "Star Trek II: The Wrath of Khan" may be the finest Star Trek production of them all.
Related: How 'Star Trek' Survived the Vietnam Era and Took Over the World
Hollywood Victory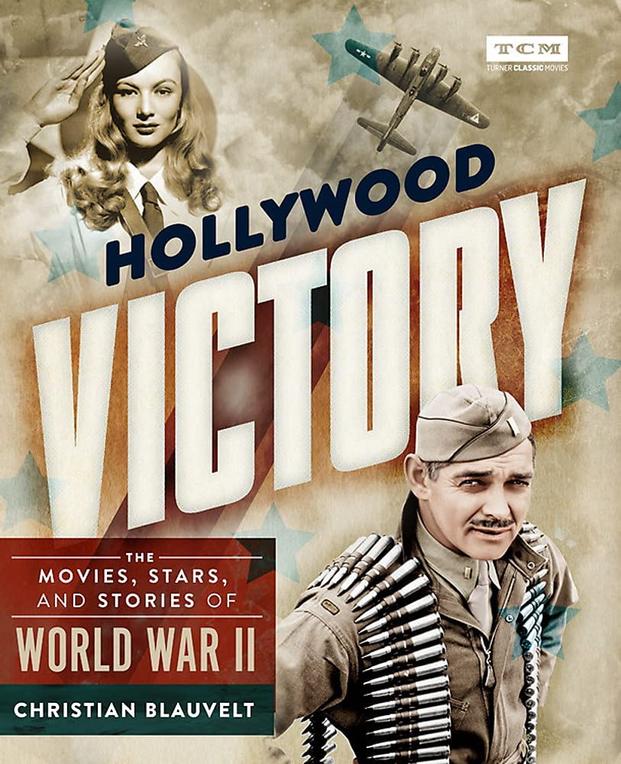 Once the United States committed to the fight during World War II, Hollywood stepped up to aid the war effort in many different ways. Author Christian Blauvelt's history, "Hollywood Victory: The Movies, Stars, and Stories of World War II," tracks the studios and stars through the years leading up to and through the global conflict.
Some actors joined the military and saw combat. Others stayed home and made movies that aimed to raise morale. Directors made documentaries all over the world, and many performers joined up with the USO to entertain troops in theaters of war.
"Hollywood Victory" has hundreds of photos to illustrate the epic story the book aims to tell. It's sure to please classic movie fans and World War II buffs alike.
Related: How Hollywood Supported the War Effort During WWII
Dark City: The Lost World of Film Noir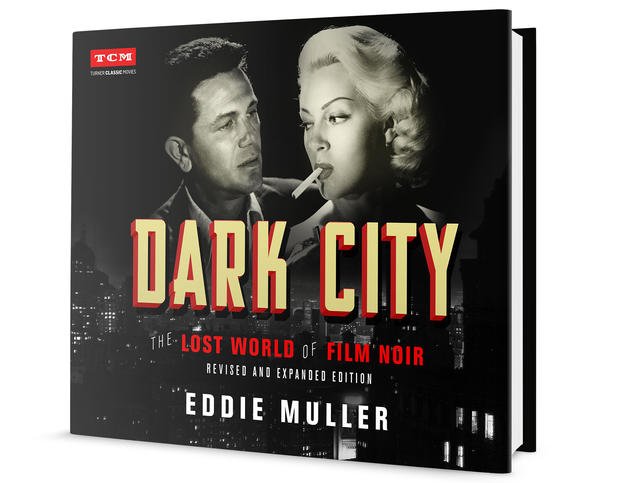 Movie expert Eddie Muller has just issued a revised and expanded version of his classic movie history, "Dark City: The Lost World of Film Noir." Muller may be best known now as the host of the "Noir Alley" series on Turner Classic Movies, but he's been a scholar and promoter of the post-war movie genre for decades.
The plight of returning WWII veterans is a recurring theme in film noir, and Muller highlights dozens of movies that explore those themes in his excellent book.
Related: How the Struggles of WWII Veterans Came to Life in Film Noir
Universal Classic Monsters: Icons of Horror Collection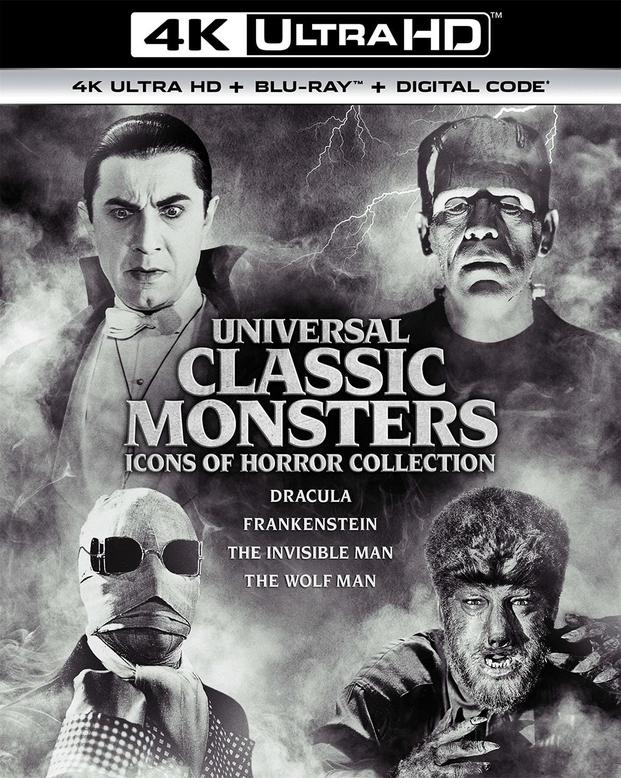 If you're still looking for gift ideas, don't hesitate to check out the Universal Classic Monsters: Icons of Horror Collection, newly remastered in a box set that includes 4K UHD, Blu-ray and Digital versions of four classic horror films.
"Dracula" (1931) and "Frankenstein" (1931) kicked off the craze for monster movies 90 years ago, and Universal has done an exceptional job preserving and restoring these movie treasures. This set also includes "The Invisible Man" (1933) and "The Wolf Man" (1941). All look better now than they probably ever did in theaters upon their original release. Each movie includes a wealth of bonus features. If you're looking for an excuse to upgrade your home media player to 4K, these movies might just be the excuse you need.
Jerry Lewis: Twenty Film Collection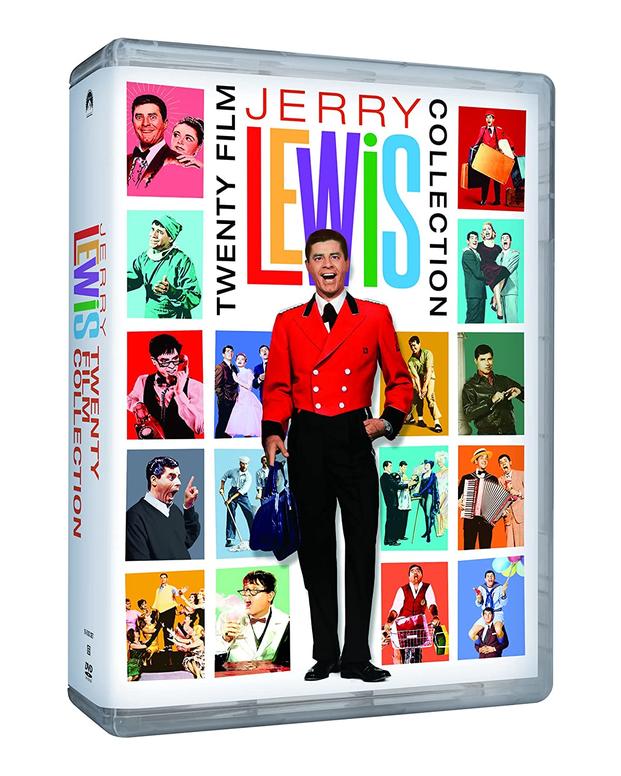 The title of the Jerry Lewis: Twenty Film Collection box set is somewhat of a misnomer. It's more like Jerry Lewis and Dean Martin: Eleven Film Collection Plus Nine More Jerry Lewis Solo Movies.
The Martin and Lewis movies include "That's My Boy" (1951), "The Stooge" (1952), "Jumping Jacks" (1952), "Sailor Beware" (1952), "Scared Stiff" (1953), "The Caddy" (1953), "Living It Up" (1954), "You're Never Too Young" (1955), "Artists and Models" (1955), "Pardners" (1956) and "Hollywood or Bust" (1956).
The movies that Lewis made after the duo broke up are "The Delicate Delinquent" (1957), "The Bellboy" (1960), "Cinderfella" (1960), "The Errand Boy" (1961), "The Ladies Man" (1961), "The Nutty Professor" (1963), "The Patsy" (1964), "The Disorderly Orderly" (1964) and "The Family Jewels" (1965).
While the set includes the Navy comedy "Sailor Beware" and the Army comedy "Jumping Jacks" (1952), military comedy fans will note that it's missing the Martin and Lewis Army flick "At War with the Army" (1950). Also missing in action are Lewis' solo military comedies "The Sad Sack" (1957), "Don't Give Up the Ship" (1959) and "Which Way to the Front?" (1970).
What you do get are most of Lewis' funniest movies for a great price. Be warned, though. Jerry Lewis may be just as much of an acquired taste as The Three Stooges. You're either in, or you're out. And if you're out, you're going to really be out.
Keep Up With the Best in Military Entertainment
Whether you're looking for news and entertainment, thinking of joining the military or keeping up with military life and benefits, Military.com has you covered. Subscribe to the Military.com newsletter to have military news, updates and resources delivered straight to your inbox.
Show Full Article
© Copyright 2021 Military.com. All rights reserved. This material may not be published, broadcast, rewritten or redistributed.
https://www.military.com/off-duty/movies/2021/11/19/heres-your-military-entertainment-holiday-gift-guide-2021.html